Bespoke Book Promotion Strategies Can Enhance Sales
At Digital Book Labs we offer top-notch book promotion services that are unique and unmatched. To promote books, we create unique campaigns. Using a combination of promotional techniques, we not only promote your book but also build your reputation as a known author. Employing one-of-a-kind tactics, we have promoted more than 3500 books. We have handpicked experts in the field to curate unique marketing strategies, designed strategically specifically for your work. If you are in search of ways to promote your book, we can help you in helping you increase the sales of your copy.
Promotional campaigns that are meticulously developed especially for individual authors and books succeed. Our team of marketing experts dig deeper into the details and use this knowledge to create promotional campaigns targeting both the media and the readers. Thousands of books are released every year, the competition is extreme. Avid readers also feel stunned when presented with a large number of choices. This is where we step in with our book marketing services that help your work stand out from the crowd. We ensure that readers discover your work by creating effective strategies that take your book marketing to a whole new level.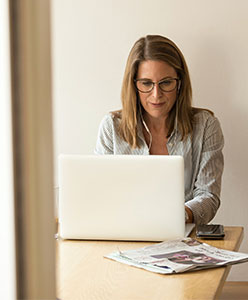 Promotion of Books Require a Range of Marketing Approaches
Media outreach –

When your work is covered by media, it adds credibility to your work and improves the author's branding. It makes the audience interested in discovering what the book is all about.

Social media visibility –

posting on social media to engage with the audience sparks curiosity in them, wanting to read your work. It also helps in author branding as it allows the author to communicate with the readers and build word-of-mouth for the work.

Signings and other events –

Organizing meet and greet sessions with people and giving them a sneak peek at your work is an effective marketing strategy. Making presentations, organizing signing events, and holding meeting events can help in enhancing the recognition of your book and you as an author.

Author brand cultivation –

When people become interested in the authors and their ideas, they become interested in what the author has talked about in the book. Appearing in interviews and shows can help in author brand cultivation.

Video promotion –

Promote your book by creating videos, let the audience know about the author through videos. Creating a YouTube channel is also a great way to reach the readers and introduce them to your work.

GoodReads Visibility –

Visibility on GoodReads is important and can help you introduce your work to the readers and help the audience discover your work.

Exhibitions and Trade Shows –

Meeting the audience in person is an excellent way of building a relationship with people who are interested in reading your work.

Paid book reviews –

Reviews matter a lot and can serve as a great marketing tool. Reviews can elicit interest in the reader seeing the love that the work is receiving. Positive feedbacks can give your work a boost that is needed to skyrocket the sales of your work.
Marketing and Promotion Strategies That Support One Another
An effective promotional strategy is the inclusion of different promotional and marketing elements like media outreach. Using Advance Review Copies, book promotion can start even months before the book is released. These copies are sent to media outlets such as magazine outlets that need prior notice for the articles. For instance, during July, some magazines outlets start working on articles and stories that will be published and distributed during the holiday time. This is called the long-lead media. Once the release date starts approaching, the media outreach then starts to focus on short-lead media outlets like radio interviews, newspapers, and TV segments. For example, a TV show producer may receive a pitch that the producer may want to set an interview with the author the next day.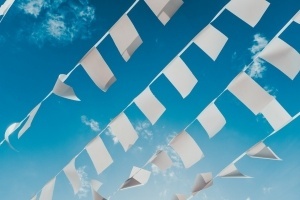 Campaigns that involve media outreach can be more than three months long, however, Digital Book Labs offers services for books that can be short-termed. One thing that authors need to understand is that media shows, even the small ones can be of great value and should not be considered worthless. A feature in a local newspaper or appearance in a small TV show can also result in improving the sales and bring more future opportunities for the author.
Social Media is A Great Promotional Tool
Social media channels are great for developing and engaging with the fan base. Using your posts and tweets, you can also promote your work by engaging with the audience and providing them with authentic and fascinating knowledge about your book. More and more people will be attracted to your work, and in your life as an author.
Since the days of typical book signing events are gone, a promotional campaign can do the job. In order to make your signing event successful, you need to ensure that the event is made interactive, which can be done by giving presentations, interviews, and Q/A sessions.
Author Branding is Important for Marketing A Book
Author branding, also known as personality cultivation, helps in positioning the author as an expert on the topic of the work. Authors can use the power of media for author branding purposes that can help them with their book promotion. Following are some opportunities that can help in the author branding cultivation process by using media coverage:
Lead generation
Consultation Opportunities
Presentation Invitations
Workshop Invitations
Videos are a great way to connect authors with the fans as seeing the author in the video is more persuasive and compelling than just reading about them. Video-sharing platforms such as YouTube can play a significant part in helping the author reach the readers and promote their work. It requires little investment, but the results can be huge. The videos must be kept shorter than two minutes to keep the audience engaged and musty be relevant, covering topics that are book-related. The videos must not be made only for sales purposes but should be informational as well. Making a channel and running it may be a time-consuming process and may even take months and years to gain a good number of subscribers, but once done, these videos can make your work popular.
Promoting Books on Book Websites Can Make Your Book Popular
Goodreads, the largest online book platform, where readers can post their reviews about different books. The prime motive of Goodreads is to assist people in finding books that are worth their time and share the workpieces that they love with others. The best part for the authors is that any author can join their Author Program, that too free of cost. It facilitates published writers to build an author profile page and connect with the readers. Once the author profile gets verified, they receive an official Author Badge, that tells the fans that the author is on Goodreads.
WritersWin.com also allows authors to promote their books. It offers comprehensive author marketing services that include author websites, social media management training, promotional video trailers, and articles. The platform also offers writing competitions, templates, stores, online tools, videos, and much more. It has a circle called Winner's Circle, with a bunch of influencers that review books by genre, book clubs, book festivals, and much more.
Combined Book Exhibit (CBE) has been showcasing the work of different authors and conducting book expos and trade shows for over 85 years. CBE offers reasonable and bespoke services for publishers and authors. These shows and expos are attended by librarians, distributors, publishers, sellers, and readers. It is an affordable way to reach the audience without having to attend the event personally. CBE also offers consultancy for social media, video trailer production, event organizing, and help with international sales rights.
Paid Reviews Serve as A Great Marketing Tool
Reviews play a significant role in making up the mind of the consumer to buy your book. Our multi-faceted book publicity campaigns include paid reviews services. The reviews we create seem like they are authentic and coming from a respected source. A well-known respected source for generating reviews is BlueInk Review. Although it requires a fee, all the reviews are written by professionals and are drawn from publishing houses or media outlets. It also offers services including tips on how to publicize your work, enlisting the writing resources, articles for marketing, and more.
If you are in search of a reliable book promotion service provider, Digital Book Labs can help you by creating a unique book promotion campaign. We will discover all the options that can help you improve the sales of your book and build a good author reputation. Get in touch with us today and let us create a unique campaign for your book.
Read Our Testimonials