Fiction Book Marketing Services at Digital Book Labs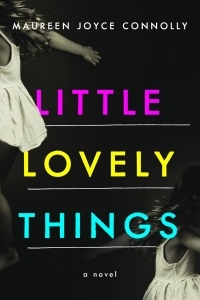 Digital Book Labs offers bespoke marketing services for novels. With over two decades of experience, we have developed our strategies and techniques to earn authors and theirs books the attention that they deserve.
Our services are strategically designed to encounter all the requirements and missions of novelists and include:
We offer consultancies including author branding, platform development, publishing plan, and marketing strategies.
Optimization to improve the discoverability of your book on Amazon, Goodreads, and NetGalley.
Media outreach campaigns to get the maximum coverage like reviews, interviews, shows, etc.
Sending pitches to non-media sources such as influencers and bloggers.
Book signing event promotion
Promotional tours
We create fiction book marketing campaigns using strategies and creativity collectively. Every author has different goals and every book is unique in its own way, hence, the marketing strategy also needs to be unique. At Digital Book Labs, we set objectives and achievable goals and discuss what the author expects from the promotion services as the process unfolds. We use media as well as non-media sources to reach buyers and to get the novel recognized.
We create effective marketing strategies for fiction books that are centered around discovery. The way readers discover new books is still evolving, and the competition is ever-growing. Making your word discoverable means that you place your work right in front of people to make it discoverable by them. Fiction novelists usually write more than one book, which means that their author branding is important to help them with their future books.
How We Market Fiction Books by Providing A Competitive Edge
All our fiction book marketing services are delivered by professionals who are skilled at marketing fiction books and have the right contacts and expertise to improve the chance of success of the author and the book. For example, we get in touch with established media people and bloggers along with pitches and pieces of information that may be helpful for them. We do not predict any exact outcome as every book and author is different from others, but we create marketing programs specifically for each author and book to make it stand out from the crowd and have a competitive advantage.

Authors think that if their book is listed on Amazon, people will find easily about their book and purchase it. But this philosophy is incorrect and it can cost them by losing on a heap of potential buyers. Thousands of novels are published each year, in order to make your novel stand out, you need to take help from professionals, the kind of help we have been providing for more than two decades.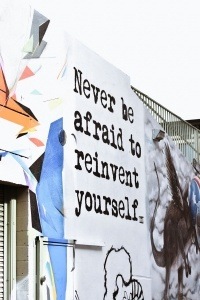 Digital Book Labs has worked with the world's top mentalist, Kreskin, and we arranged a media tour in Las Vegas.
Our Fiction Book Marketing Programs are multi-Faceted
Our job involves getting to know the author and the book. Our process begins with gathering extensive information about the author and the work and developing strategies. We have handled more than 3500 fiction books and our experience still remains unmatched in the market of book marketing agencies. We base all our campaigns on real-world experiences and every campaign is unique for the sub-genres of fiction work.
Coverage and Exposure
Exposure & Coverage
Online publications as well as print publications
Pitching to bloggers, consumers, and trade magazines
Podcasts, radio, and TV interviews if the novel is based on real-life experiences
Contacting book influencers and bookstagrammers
Consultation Services
Improving discoverability on Goodreads
Optimizing Amazon
Reviewing and analyzing the author website
Effective social media strategies
Book award entries
Strategic Marketing That Helps Your Work Leap Forward
The book marketing process is progressive, which means that the growth starts from a low level leading to a higher level, with improved digital and media visibility. A feature in a local newspaper article can boost the regional coverage, leading to increased national media interest. In the same way, a review from an online influencer or blogger can bring many new customers. Although the goal to get impactful mass media coverage is worthy, but small media outlets should not be overlooked, especially when your book marketing process is in an initial stage.

Marketing a fiction book requires a distinct but consistent approach. With the media and the digital world evolving every day, books and authors require unique marketing tactics. Whether you are working yourself on marketing your book or you have hired a professional book marketing company like Digital Book Labs, you will need a well-planned marketing program. Nowadays, marketing a fiction book has become more difficult, but there are numerous tools and options that authors can use to market their fiction books. You can reach out to us to discuss your book; we are always here to help.