"Working with Digital Book Labs was an exceptional experience. They did the marketing for my book, 'Animal Welfare and Kindness'. And I was so pleased with their work ethic and their approach to my work. They surprised me with the work and effort they put in my project, great work guys."
Ellis Mathews, Author of Animal Welfare and Kindness
Successfully Market Your Self-published Book with Digital Book Labs
It is now called by names in the business; indie publishing, self-publishing, hybrid publishing, and many others. Authors now have multiple avenues to get their work out there unlike previously when the traditional publishing house was the only way for publishing their work.


Over the years, the tides have changed in the favor of self-publishing. It was a frowned upon the way of book publishing, but now it has become a full-fledged way of putting out the content for many authors. Digital Book Labs has played a positive role by adopting this way of book publishing, we published an article in The New York Times that changed the wave for many upcoming authors and businesses to adopt this too. It is now a mainstream way of book publishing. It is here to stay and has made a significant mark on its own and with its merit.
Furthermore, Digital Book Labs is credited for bringing this change and evolving the industry to adopt this new approach and allow new artist to benefit from this way of book publishing. There was a vacuum in the market for more writers which needed to be filled by allowing the ceiling to be broken and someone had to take the initiative. Digital Book Labs is acknowledged by all the industry professionals as the leader in this initiative. It is a revolution in the industry and it is here to stay, forever.
Check out our podcast, 'Marketing Tips for New Books'
Self-publishing allows writers to be able to put out their work that would not be able to do so in the conventional way of book publishing. We at Digital Book Labs have promoted many self-published books for our indie artists and they have been a fantastic sell. Young writers have so much potential and that can be extracted and publicized through self-published books. We have formed phenomenal partnerships with people over this time and it has been a dream to put out such top-notch content.
Digital Book Labs
An Equal Opportunity Book Promotion Agency
We at Digital Book Labs are proud of our efforts in bringing self-published books to the limelight and allowing authors to benefit without lacking behind due to limited traditional book publishing options. We now have a claim to working with many self-published authors and have done book marketing for them.
Our team has found enormous ways of keeping the promotions different and distinct from each other. This has kept our work interesting and allowed us as creators to explore new ideas in this field. A new avenue has unexplored options and many experiments turn out well for us and our clientele. Our client was featured in the top magazines and made an appearance at The Today Show while another one sold 20,000 copies.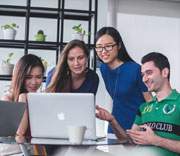 Some Digital Book Labs Staff at Book Expo America, 2010
Our website has many of these books and some exciting pictures and content from their campaigns to brief you about our portfolio. Have a look at the Digital Book Labs.
Experience Reflects Proven Results for Self-Published Books
To be completely frank with you, our experience is unparalleled to anyone in the industry. We have capitalized on this market because of our futuristic thinking and identifying the vacuum in the market. We have collaborated with numerous self-published authors now and provided the right exposure to them to celebrate their work with the audience.
We have worked on self-help books, lifestyle books, novels and many more of this kind. We have left no stone unturned when it comes to promotion for self-published books, they are as valuable to us as any other client. They are a trademark for Digital Book Labs and our team enjoys working on these projects, they encourage experimenting and new ideas. You can rely on us for your promotion. Go through our portfolio and see for yourself.
If your book is published, you should be as proud as any other author who has published their book. It is an achievement and should be celebrated in your promotion. We are cognizant of this fact and intend to do just that for you.
Check out our track record, ask us for references from self-published authors with whom we've worked, and then experience the Digital Book Labs difference.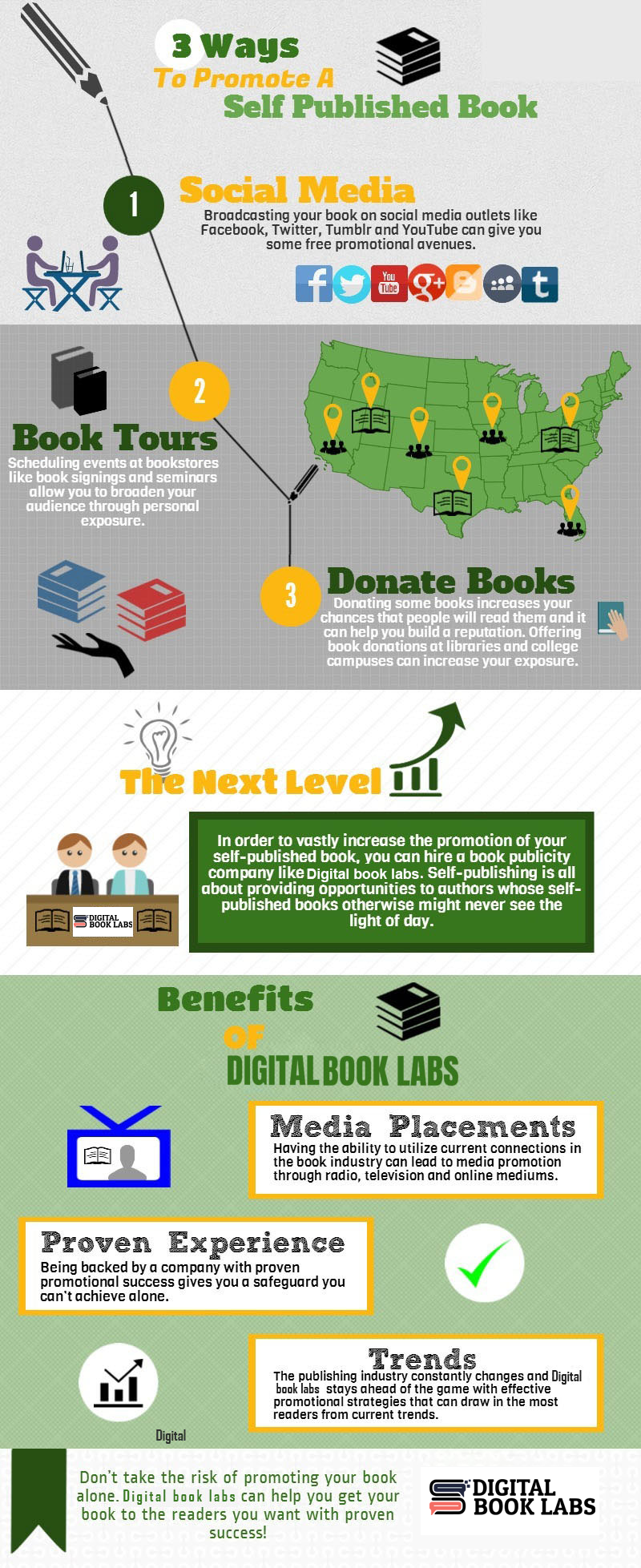 Check out our popular "All Things Book Marketing" podcast here.