eBook Marketing Facts
E-book readers purchase more books than paper-back; this helps authors with a series book.
Users that use social media are more likely to suggest reviews and recommendations online to others.
The use of smartphones and tablet computers is increasing with more digital users.
In E-Books, the most popular genre is fiction, although cooking and self-help books do well too.
---
When it comes to E-Book marketing, the most important aspect is discoverability. The right audience is supposed to find the E-Book and be convinced to purchase it. Successful book marketing, it heavily depends on marketing tools, strategy, media outreach, and publicity campaigns. It is up to the authors to maximize the benefits from the marketing tools provided by E-book sellers, which is also a great way to put the word out for your book.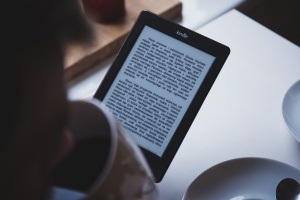 The methods and tactics for E-book marketing have changed over the years. The way the content is covered by traditional and relatively new media has an impact on visibility. The presence of articles and interviews from reputable media outlets encourages the audiences to invest in the book.
---
Why Choose Us at Digital Book Labs for Marketing Your E-book?
At Digital Book Labs, we offer unparalleled marketing opportunities for E-books. We utilize the same approach for E-books as we do for our conventional paper-backs. But E-books offer more opportunities. Since our establishment in 2001, we have now collaborated with 5000+ books. Our techniques have been appreciated and adopted by the industry professionals because of the fantastic results that it produced for every client. Our aim was to provide the best services, but more importantly to value the client and their vision. We have never discriminated among book genre or sub-genres; we are even open to controversial books with an edgy storyline. We look for great content that will appeal to an audience and the media fraternity.
We were the very first company in our time to venture into the E-book publicity business. And it was not an easy task, we were very fortunate with our experiments. Our clients were very open and interested in using different methodologies and we were successful. Since then, we have done many E-book promotions and none has been the same, each one is different and no two campaigns are ever the same. We have employed some similar tactics in a few campaigns but they all produce different results. It has worked out well for us in the long run. We have developed a different field in our own little industry.
---
For a successful and long-term sustainable business strategy, you need experienced individuals like ourselves to help guide you through your promotions. One of the main roles is of social media in our line of work, we need to keep updating websites, blogs and social media platforms. With our experience, you can avoid getting into the issues that other writers face and we will provide you with hassle-free book promotion. Your work has to be unique but it has to be in line with the demands, and we can help you achieve that.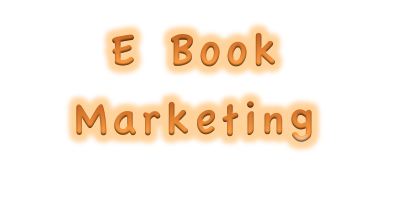 Social media engagement is the key to a successful marketing strategy in the book marketing world. Any type of book, it can be sold by finding your audience on social media platforms. Social media is a great way to engage, inform, conduct interviews, even group sessions. It can provide most of the conventional marketing tactics now easily at your home, with comfort. But to be able to maximize your gain of social media, and the use of your work to be directed at the right direction, you should employ a team of professionals, like Digital Book Labs.
We Work to Connect You with Influencers Online to Promote Your eBook
One of the ways that online marketing works are through influencers who have a large number of following and can impact consumer behavior. We reach out to influencers that have a similar target audience as our clients and engage them in reviewing and recommending your book. It is a tested method and has shown positive results thus far. Even a bad review is publicity for your book so we do not shy away from contacting influencers who can give a boost to your book.

At Digital Book Labs, we have developed good relationships over the years and that has allowed us to get benefits for our clientele. We are in touch with podcasters, editors, producers, bloggers, and journalists at media outlets to publicize your book and our way is unique to our competitors. We rely on a customized approach for each campaign to ensure a fresh outlook for each of our marketing campaigns, not one is similar to another. Our contacts have faith in our content and we materialize that to our advantage and our clients too.

We are most suited for your book marketing campaign, our experience of the last two decades has made us very aware of the market and allowed us to grow while making new authors popular and successful. Reach out to us now through our website or call us at our phone at 415-891-1149
---
Check out our popular "All Things Book Marketing" podcast here.